NAME: IQ Option
WEBSITE: www.IQoption.com
PRICE : Free(demo trade)
Real Trade : From $10
OVERALL RATING: 6 out of 10
Is IQ option a scam or not? Would you have peace of mind using IQ Option as your designated broker for binary options trading? Is their platform 'beginner friendly" and is the support any good?
Do you need to invest a certain amount before starting your trades and how efficient are their withdrawals system?
Let me help you answer these questions in this post today.
Hello and welcome to my IQ option review. I was always intrigued by binary options. I wanted to see how it works. I also wanted to know once and for all, whether or not folks are really making money or is it just another 'dodgy' way to get money extorted out from you.
Let us start by looking at what this sort of trading entails.
What Exactly is Binary Options Trading?
---
This is the process of opening up a trade against an asset (such as EUR/USD, AUD/USD, Apple, FACEBOOK, etc). Your primary goal is to earn a profit off this asset, by correctly predicting the outcome of the value of the asset within a specified time-frame.
Trust me, I too found it intimidating at first. Looking at the charts with wavy lines going all over the place. It made it seem like I was back in school again., Urgh!!
However, once I took the time to learn some of the concepts, things started to become clearer.
Let me see if I can explain it to you…
Let's say for instance, that you wanted to open a trade with the Apple stock. You can choose to place your money on either a 'CALL' or a 'PUT' OPTION.
A 'CALL' option – is one whereby you would predict that the value of Apple's stock will go up
A 'PUT' option – is one whereby you would predict that the value of Apple's stock would go down.
At the end of the time-frame, if you opted for the 'call' option and the stock had in fact gone up, you would receive a profit on your investment.
The same would apply for a 'put' option. You would have made a profit if the stock had plummeted.
That's it, in a nutshell! That is the basic principle of Binary Options.
Now, before you get all excited, let me caution you that it is not as easy as it sounds. Investors that do this sort of trading use tools and indicators to analyze the charts before they invest their money.
I like to call this sort of trading 'volatile trading'.
Why?
Because you can either make some good money or lose that same amount of money within a very short space of time.
One more thing…..
You don't always have to wait for the time-frame to expire. If you see a profit or realize that the stock is not going to recover, you simply sell it off and your trading for that asset is terminated.
Why Use IQ Option for Binary Options Trading?
---
Binary trading though is 'highly risky' can equally become an exciting thing for many people. Using an online broker like IQ option can make the trading process 'easy and convenient.'
Now when I say 'easy,' I don't imply that you will make 'quick'  money with them. Sure you can make money, but you need to first learn the fundamentals if you are new to this sort of trading.
That's where IQ options can help you…
IQ Options makes learning to trade a reality
The folks at IQ option have done a neat job of putting together some short video tutorials. These videos are intended to give you a basic understanding of a what binary options are and how you can profit from trading this way.
This is the perfect start for the beginner. At the same time, they have managed to consolidate material that would cater for the experienced trader as well.
You can watch Lesson One here. It's only 2minutes in length.

(I personally prefer learning from videos rather than from just reading page after page. For me, if things are visual, I can see how things work and it makes it easier to understand. What about yourself? Are you a visual learner, or do you prefer the reading method?)
The PROS and CONS of IQ Options
---
PROS
Free Sign-up
Demo Trading
Flexible Pricing
More than 70 Assets for Trading
Good Support
FREE Video Tutorials
Apps for Windows, Mac, Android and iOS
CONS
Manual Trading Only
Highly Risky
Takes Time to Learn
The Tools and Training of IQ Options
---
There are 18 short video lessons to offer you insight as to how binary options trading works.
Here is a snap-shot of some of the lessons.
At the end of these lessons, you will have a better idea of:
How the trading platform works,
The basic trading rules,
The most popular trading strategies such as

Japanese Candlesticks, Gap in the Clouds, Three Black Crows, Pin-bar and Trendline Breakout.
These strategies along with indicators such as Alligator, Bollinger Bands, and RSI  can really help you with your trading, I know that some of this stuff sounds like gibberish, but once you watch the videos and see things in action, then it will make complete sense.
Where IQ Option really hits a home run for me, is their facility of having an awesome DEMO ACCOUNT.
Yeap, you can do paper trading without risking a single dime!
The account has got unlimited replenishment of up to a 1000bucks. So you can experiment till you go blue in the face, and start with real money only when you are 100% confident.
Go ahead sign up for free and check it out yourself.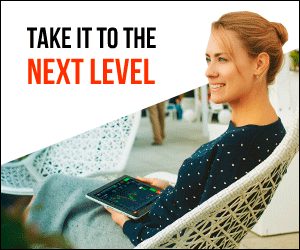 IQ Option Support – Is it any Good?
---
There is an every day around the clock support line that you can call if you ever in a jam. As far my experience goes here, I am pretty happy with their support system.

Are people making money with Binary Options?
---
IQ Options report that at any given hour, there are 10 000 people trading on their platform.
Here is a snapshot of some of the high-flyers.
One thing that I cannot confirm with you is
For how long have these people traded? and
How much money have they invested?
IQ Option Versus Automated Binary Robots
---
You probably may have come across advertisements of binary robots within social media platforms such as Twitter or FB.
They promise you gains of  $600- $1000 a day! The advertisers claim that the robots are capable of executing trades with successful returns of up to 92%!
Truth be told, I personally find this tough to believe. Besides, one skill needed to become a successful trader is to be kept informed of the latest news within the economy. Major news stir the markets before and after they happen.
These automated systems DO NOT take this into account. So, how can they really promise you gains of 92%?
If you refer back to some of the previous posts, I uncovered some of these guys to be downright scams. Some of them that I have talked about include 1K Daily Profit and Trianasoft.
You will find that they all share some common 'lure-in' tactics.
They hire actors or use stock photos

in an attempt to hide their true identity.

They all claim that their software is free

. What you find out later on, is that to activate or use the software, you would need to invest $250!  So much for legitimacy.
The downside to IQ option is that it is all manual trading. This means that you've got to learn how to trade and it means that you are solely responsible for your money.
I prefer it this way, and the best part is that I can trade using the demo account until I am comfortable, before I start using real money.
What about real money? How much is the minimum that IQ Option asks for? You would be shocked….
IQ Option Deposit and Withdrawal
---
$10!
That's it!
That's the minimum that you are required to deposit to start real trading. And it gets better, you get a bonus of that investment, that you can use to trade with.
Take a look at the various bonus matches to the respective deposits.
As for the withdrawal part. Subject to submitting to them the necessary KYC(know your customer) documents, your money can be withdrawn within a day!
My Final Verdict of IQ Option
---
Is IQ Option a scam? Certainly not. The fact that they are transparent, in terms of offering a demo account and showing you tutorials on how to use their software tells me that you are in safe hands.
I must confess, when I first started out, I knew very little and allowed my emotions to get the better of me. You know that feeling when you just want to 'beat the system' and make some 'quick money'
Thank heavens for the demo account. Otherwise, my wife would have me barred from entering the house LOL
My advice to you is that if you're looking to earn some money online then give this a go. Go through the lessons, do some extra research on the various tools used and spend time doing some paper trading.
Later on, when you are comfortable with the system, then trade with real money.
Go Ahead and Give it a GO! It's FREE

I don't make this my primary source of online income. The reason is that it is NOT a 100% passive income source. I still have got to watch charts and be present to close a deal. That means that I cannot leverage my time to earn passively.
Affiliate Marketing is Passive Income
I spend most of my time doing this sort of online business-affiliate marketing. With affiliate marketing, I am able to build a website that is built around my passion, and I am able to earn a residual income from it.
I started from knowing nothing to building 3 beautiful websites that I am proud of.
Sure, its more harder work and takes more time, but its a solid foundation that once built, you can earn from it for a very long time.
If you would like to learn about how to start your own affiliate marketing business, then check out my review of this amazing online platform that teaches you everything from scratch. And you get to trial them out as well. How cool is that?
Conclusion
---
Would you try binary options trading? Have you tried it before? If so, how did it go?
Would love to hear from you?
Thanks folks for joining me today. Pleasure share this with anyone whom you think will benefit from reading it.
Till next time, all the best to you in your online journey.
Kind Regards
Roopesh